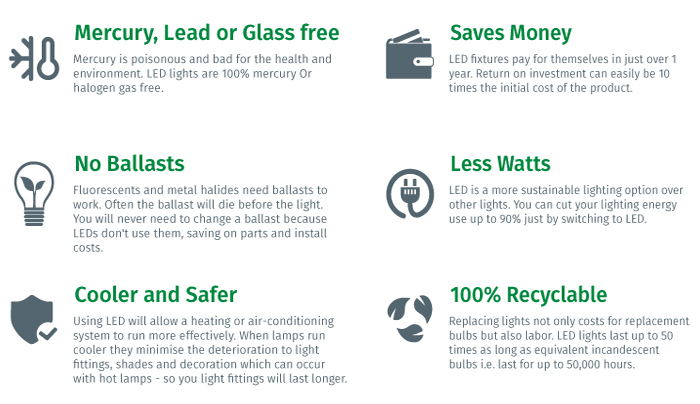 LED lighting is a rapidly evolving technology that produces light in a whole new way. It is already beginning to surpass the quality and efficiency of existing lighting technologies, such as fluorescent and incandescent — but not all LED lighting is created equal


Reduces energy costs — uses at least 75% less energy than incandescent lighting, saving on operating expenses.
Reduces maintenance costs — lasts 35 to 50 times longer than incandescent lighting and about 2 to 5 times longer than fluorescent lighting. No bulb-replacements, no ladders, no ongoing disposal program.
Reduces cooling costs — LEDs produce very little heat.
Is guaranteed — comes with a minimum three-year warranty — far beyond the industry standard.
Offers convenient features — available with dimming on some indoor models and automatic daylight shut-off and motion sensors on some outdoor models.
Is durable — won't break like a bulb.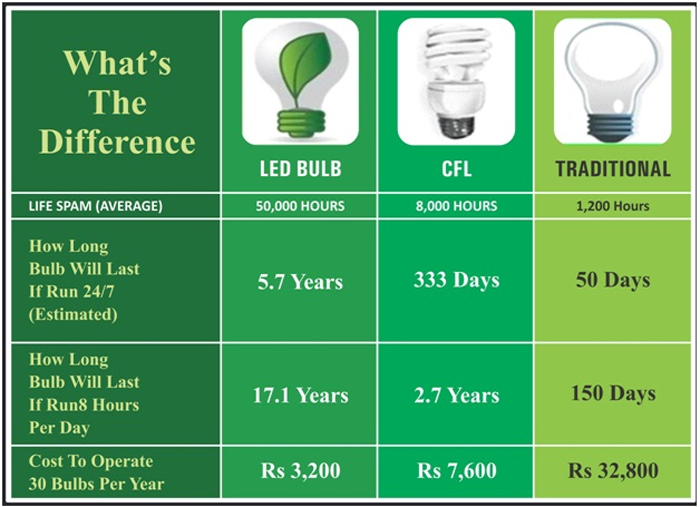 Light output remains constant over time, only decreasing towards the end of the rated lifetime (at least 35,000 hours or 12 years based on use of 8 hours per day).
Excellent color quality. The shade of white light appears clear and consistent over time.
Efficiency is as good as or better than fluorescent lighting.
Light comes on instantly when turned on.
No off-state power draw. The fixture does not use power when it is turned off, with the exception of external controls, whose power should not exceed 0.5 watts in the off state.